With the Zapier Integration and our Opt-In feature you can create very powerful automations, for example, you can have participants added to your mailing list in Infusionsoft or other CRM, or registered to your blog by simply raising their hand. You can even assign different hand positions to different actions, like subscribing them to different lists, or buying different products.
To take advantage of this feature, simply go to the Integrations section of the Conference Edit page and add opt-ins to the list. You can add as many as you like, but to avoid any confusion we recommend creating up to 5 opt-ins, one for each hand position.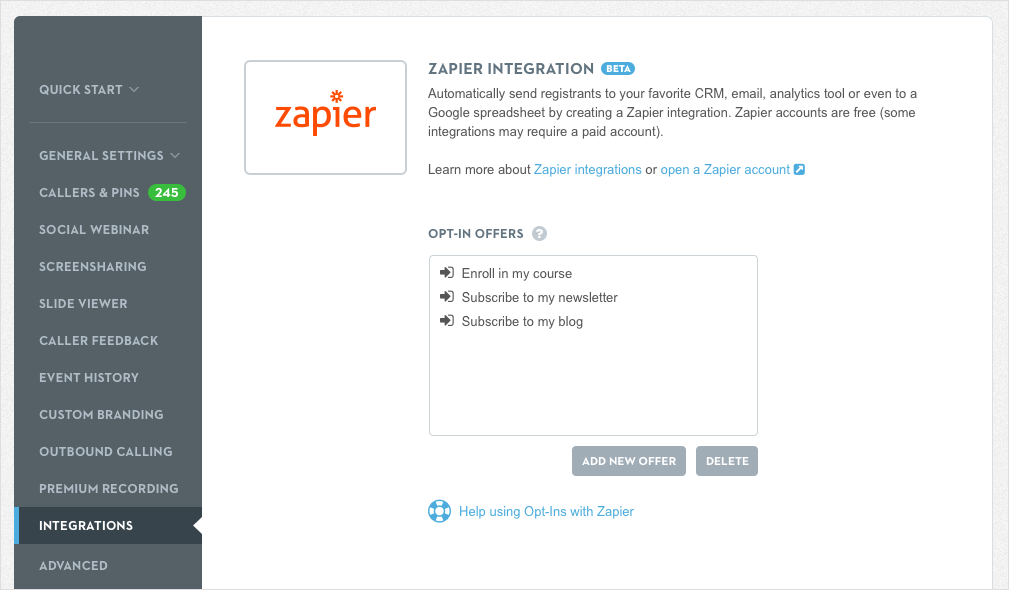 Then create a Zap by following this help article, and when creating a trigger choose New Opt-In instead of Participants Registration Information.
Also be sure to watch this short Opt-In introduction video if you don't know how to use Opt-Ins.