Want to provide text message (SMS) reminders to your participants?
SMS Reminder is a premium* feature is another type of reminder that sends out text messages about your event three minutes before it starts. This is available by request so you may either email Support, or give us a call at 877-414-1515 and let us know you would like to enable SMS reminders, or click the Activate SMS Reminders button which you can find in the Reminders section of your conference's View/ Edit page.

Once this is done, you will have the ability to turn text message reminders on/off in the conferences you want them sent, and even customize your message to your participants on the View/ Edit page in the Reminders section.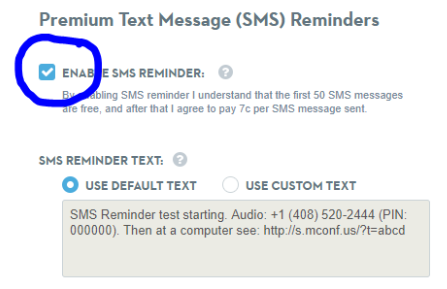 If text message reminders are enabled, your participants will be asked to enter their phone number during the self-registration process.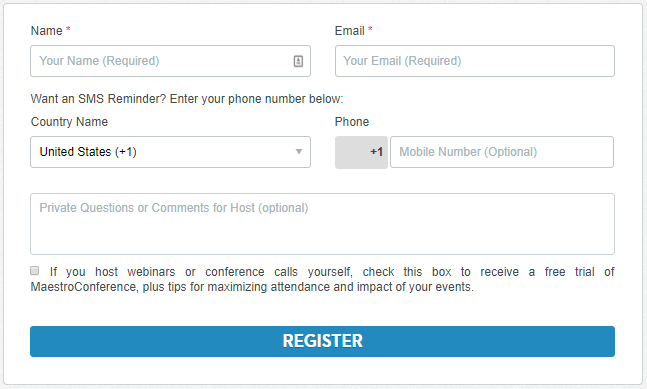 Note: Participants will only receive SMS reminders if they signed up through the registration link. Adding phone numbers manually on the Callers and PINs list, or through the Bulk Upload registration process WILL NOT send any text message reminders.
 Callers will receive a text message that looks like this: 
 *Enabling the feature is free. Please be aware that the first 50 text message reminders are free, and after will be billed at 7 cents per message sent (per account, not per event).