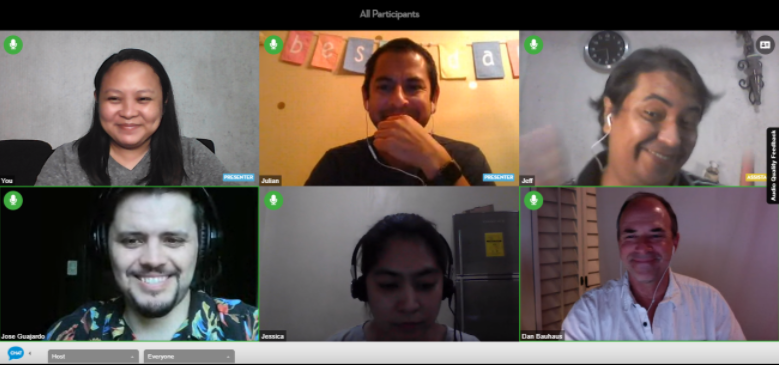 Announcing MaestroConference's biggest product launches EVER, including the most robust/flexible video breakouts, our new Guided Breakouts AND the ability to have No-Host, Autonomous Breakouts (ours is the only platform capable of this). What makes the all-new MaestroConference Video so unique and powerful for virtual events? Click here to learn how our technologies can do what no other video platform on earth is capable of.
If you're ready to get started with using MaestroConference Video, read on...
------------------------------------------------------------------------------------------------------------------
[Important note: Are you new to MaestroConference? If so, we'd suggest you read our Quick Start Guide here before diving in to our Intro to MaestroConference Video (or sign up for a Beginner Training with our team, it's complimentary).]
What's Different in MaestroConference Video
If you've used MaestroConference's Social Webinar, the main takeaway is: essentially, everything in Social Webinar is the same, except for one MAJOR, IMPORTANT DIFFERENCE- As of May 2021, we have rebranded the "Social Webinar" as, simply, the "Meeting"; we will no longer refer to "Social Webinar" going forward. Also, "People View" now has live video webcams for you and your participants in place of your static photos around the virtual table (it's worth pointing out- you can still have participants dialed in via phone and not on video on the same event, btw).
We'd love to have you take it for a test drive, create some breakouts, do the usual things you'd do with breakouts before, but now check it out with all of your participants on video.
Getting Started with MaestroConference Video
In order to use MaestroConference Video, you'd create an event in your MaestroConference account the same way you always have (select "Visual Panel" for participant experience) and click the "Enable Video" checkbox on your Conference Edit page (note: if you do NOT see the "Enable Video" checkbox, contact us at support@maestroconference.com and we can help activate that premium option for you.)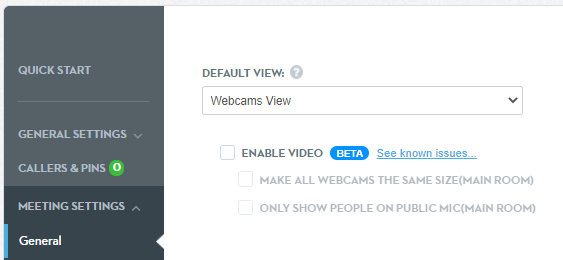 At the time of your event, choose "Webcams View" in Meeting Page once your event starts, and you and your participants who choose to join with their webcam will enter the conference on live video.
Note that participants who want to join on video will be asked to select their webcam before joining the event (see more below). Moreover, participants are still able to join your event without their video turned on- they can either not allow their computer's webcam to be accessed or they can dial in via phone/ Webphone/ Skype. For those participants who don't want to be on video, they can still select a static image to serve as their avatar in place of the webcam and their picture will light up when they're talking (similar to how our Meeting without video currently works).
As participants join your event (on camera or not), the list of participants will show on the screen- those who allow their webcam will be on video, those who dial in or don't allow their video will show their avatar. And you can have MaestroConference Video in ALL ROOMS (e.g. breakout rooms, green rooms, main room,etc.)!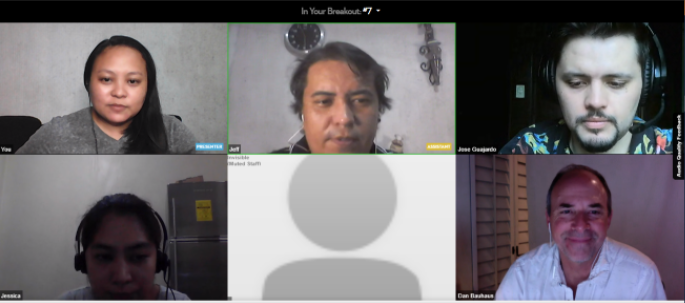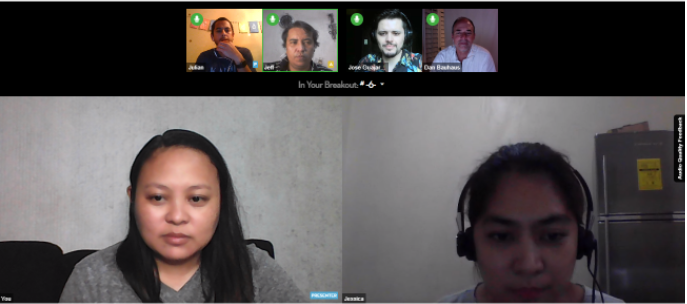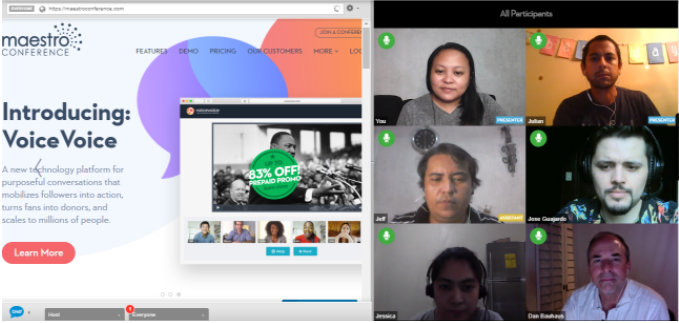 Step by Step Instructions for Joining the MaestroConference Video Event
To join a MaestroConference event on video (all roles):
Dial in to audio (see

Joining a Conference

).

Log in to visual interface (

social.maestroconference.com

)

The webpage will ask you to select the webcam you want to use.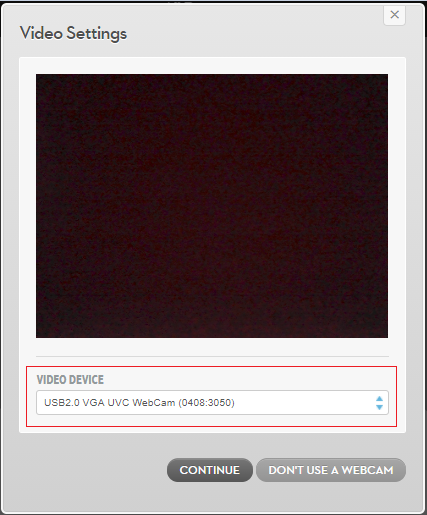 4. You'll be asked to enter your information and upload a photo (this step is optional for video participants- to bypass, you can click either "Save Changes" or "Cancel" and you'll join on video; for those participants who don't want to use their video, they can add a photo here and their static photo will be used during the event).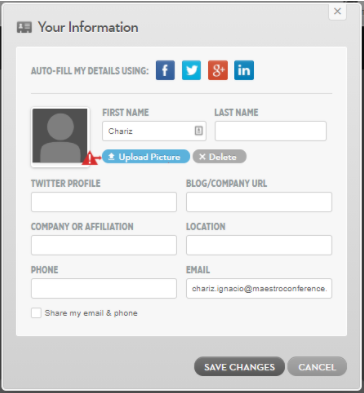 5. Once logged in, your webcam should automatically turn on.
Your video will look like this: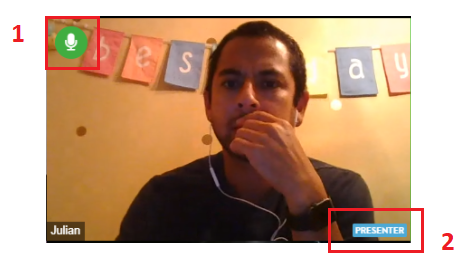 Green mic icon - indicates that the attendee is on Public mic. Microphones on Breakout Only and Mute statuses do not have an indicator.
Role - only Presenters and Assistants are tagged.
Notes:
Everyone can mute/ unmute their own microphones on their devices; Presenters and assistants can mute/ unmute all microphones using the Conductor Interface, but everyone else can turn only their own webcams on/ off.
Videos of the attendees may differ depending on their mic statuses that are enabled using the Conductor Interface. Muting/ unmuting from their own devices will not affect the Video views.
-------------------------------------------------------------------------------------------------------------------
Don't have a MC Video account yet? Check out our current launch specials and get started here https://maestroconference.com/mcvideo-launch.