January 2021
As a host, you can go around MaestroConference breakout rooms without your participants knowing you're there. Some like to do this to not distract groups while discussing or to see if the groups are doing what they're assigned to do even when their host is not in their breakout room. This feature is available for both Audio and MC Video conferences.
Presenters and assistants can quietly walk the rooms. This is to be done in the Conductor Interface since microphones of those joining the rooms have to be switched to MUTE from the dashboard, not just from their own devices/ webphones.
To join the rooms silently:
Highlight the name(s) of the Staff (Presenters and/ or Assistants) who need to join the room.

From the Actions tab on the right panel of the Conductor Interface, select the mic status to Mute. Keep the name(s) highlighted.

From the Detail panel, click the breakout room that you want these people to join. They will be moved to that specific breakout room without the other participants seeing them, but the Staff will see themselves in their own Social Webinar screen.
Scenario:
In the images below, there are four callers- one Presenter, one Assistant and two Participants. The Presenter and Assistant's microphones were switched to Mute, and the Participants', to Breakout Only- so the Staff can both walk the room quietly.
Presenter - caller with the blue "P/ Presenter" tag on the lower right part of his video
Assistant - caller with the yellow "A/ Assistant" tag on the lower right part of her video
Participant - no tag
Here's how it looks like on every role's screen in the breakout room with microphones set as stated in the scenario above.
Presenter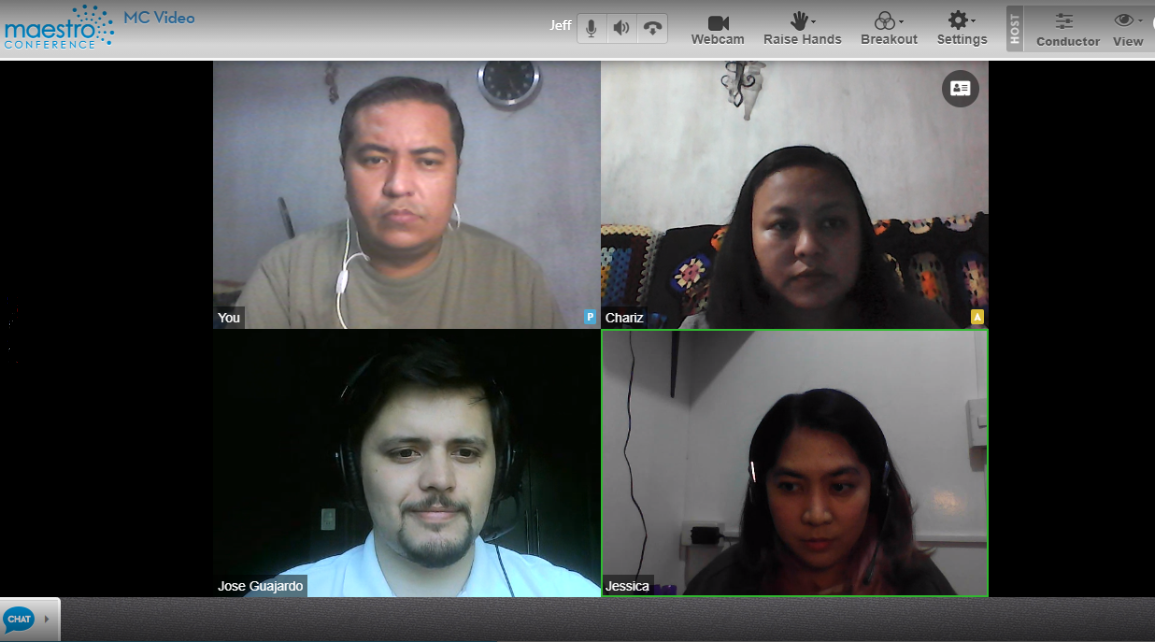 Assistant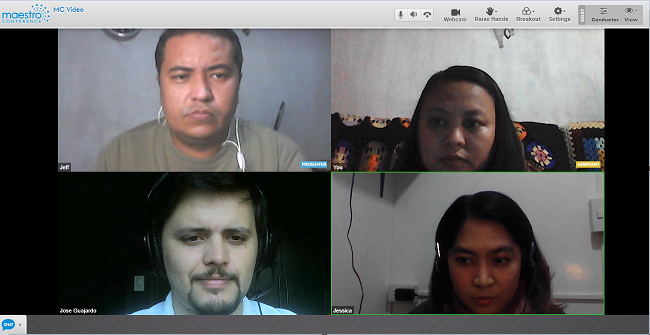 Participant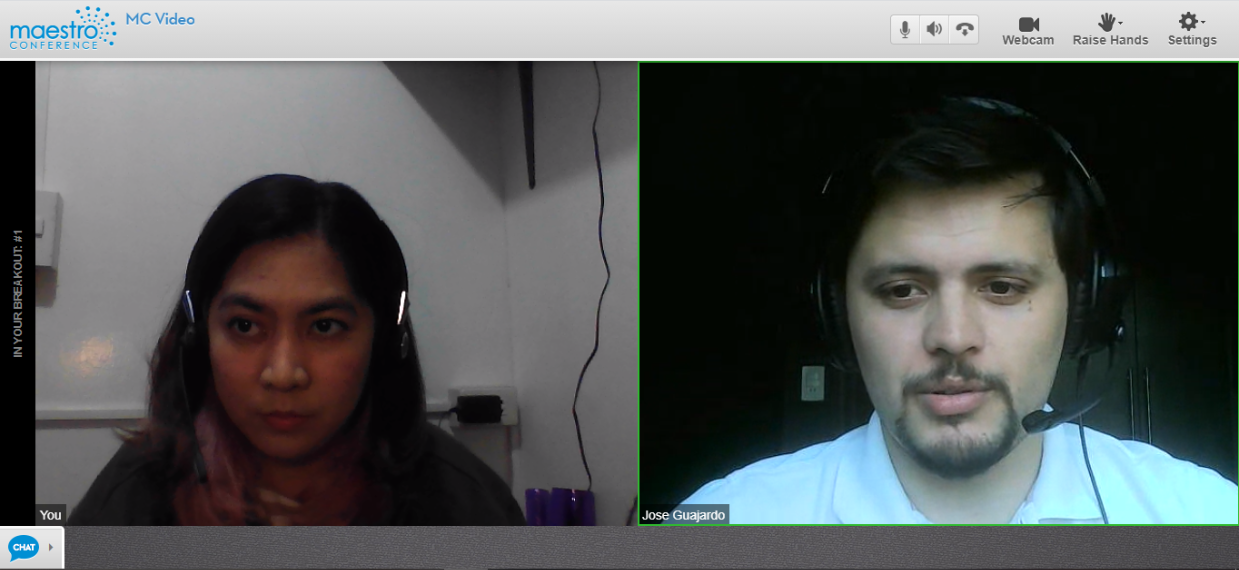 Notice that the Staff can still see all those in the same breakout rooms they joined, but since they are Muted, the Participants only see their co-participants who are on Breakout Only mics.
To go out of the breakout room/ move to another breakout room:
Highlight the name(s) of the Staff.

From the Detail panel, select Main room (to go back to the main room with everyone else), or another breakout room's name to move to that other room.
Out of four caller